Luxembourg is one of the central places in Europe for highly leveraged transactions: leveraged acquisitions or buyouts, High Yield debt or similar financings. If you do not wish to miss the latest Luxembourg and international market and regulatory developments, you definitely should read VANDENBULKE's contribution to "The Acquisitions and Leveraged Finance Review", Fifth Edition.
Our finance lawyers unveiled in this last edition the legal considerations that you must take into account when structuring a leveraged acquisition in Luxembourg: security packages, regulatory constraints or most commonly used lending products and structures.
To discover more on these hot topics, read VANDENBULKE Luxembourg contribution.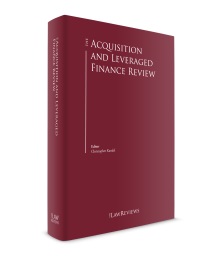 Read the article
Reproduced with permission from The Law Reviews. This article was first published in The Acquisition and Leveraged Finance Review, Fifth edition. For further information please visit www.TheLawReviews.co.uk.