If you wish to pick-up the latest developments of Luxembourg Acquisition Finance, read the second part of the 2018 pentalogy of VANDENBULKE on the essentials of finance law in Luxembourg.
The report addresses the most relevant questions on acquisition finance transactions, including: general structuring of financing, foreign law and investment, debt, guarantees and collateral, funding, flex provisions and enforcement.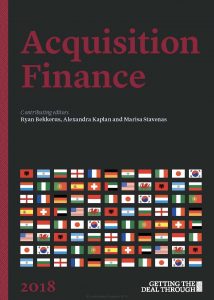 Contact us: Denis Van den Bulke
Related practice: Finance
Reproduced with permission from Law Business Research Ltd. This article was first published in Getting the Deal Through: Acquisition Finance 2018. For further information please visit www.gettingthedealthrough.com.