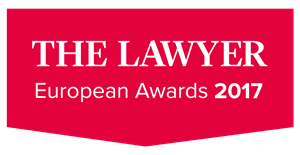 The Lawyer has revealed VANDENBULKE as finalist of its prestigious European Awards in the category "European specialist law firm of the year 2017".  Across all categories, VANDENBULKE is the sole Luxembourg Law firm appearing in the 2017 finalists list.
VANDENBULKE has been selected by the judges as having demonstrated excellence in their work over the past year, setting themselves apart from the rest of the legal industry. The 2017 awards focus on and recognize particularly the high quality of service, the exceptional performance of the year but also the capacity of the firm to attract cross-border instructions across the Continent.
The Awards ceremony shall take place on 16 March 2017 in London where we will see those premier European firms rewarded and recognised for their work.
For more information visit The Lawyer's website.