Wish to know the latest trends in Luxembourg Acquisition Finance?
Read VANDENBULKE's freshly issued report 2017 prepared by our finance specialists.
In this contribution our experts give you a tour of the Luxembourg principles and standards on acquisition finance. They provide you hindsight based on their in depth practical experience and the various acquisition finance transactions handled in the last months.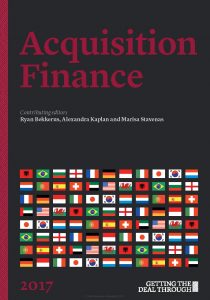 Reproduced with permission from Law Business Research Ltd. This article was first published in Getting the Deal Through: Acquisition Finance 2017. For further information please visit www.gettingthedealthrough.com.