Why Luxembourg is the best location for International Collateral Financing?
To learn more, read our latest Luxembourg report on Loans & Secured Financing.
VANDENBULKE's corporate finance lawyers advised some of the most weighty and innovative financings in Luxembourg in 2017. Based on their international expertise, they provide you in this last GTDT edition 2018 a useful insight into the Luxembourg principles and standards on lending and secured financing. This is an essential reading to learn why Luxembourg has become a premium location for collateralizing most of the international and cross-border lending operations.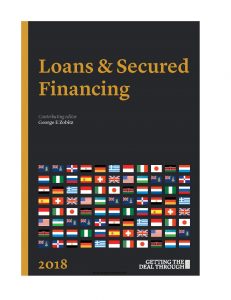 Reproduced with permission from Law Business Research Ltd. This article was first published in Getting the Deal Through: Loans and Secured Financing 2018. For further information please visit www.gettingthedealthrough.com.