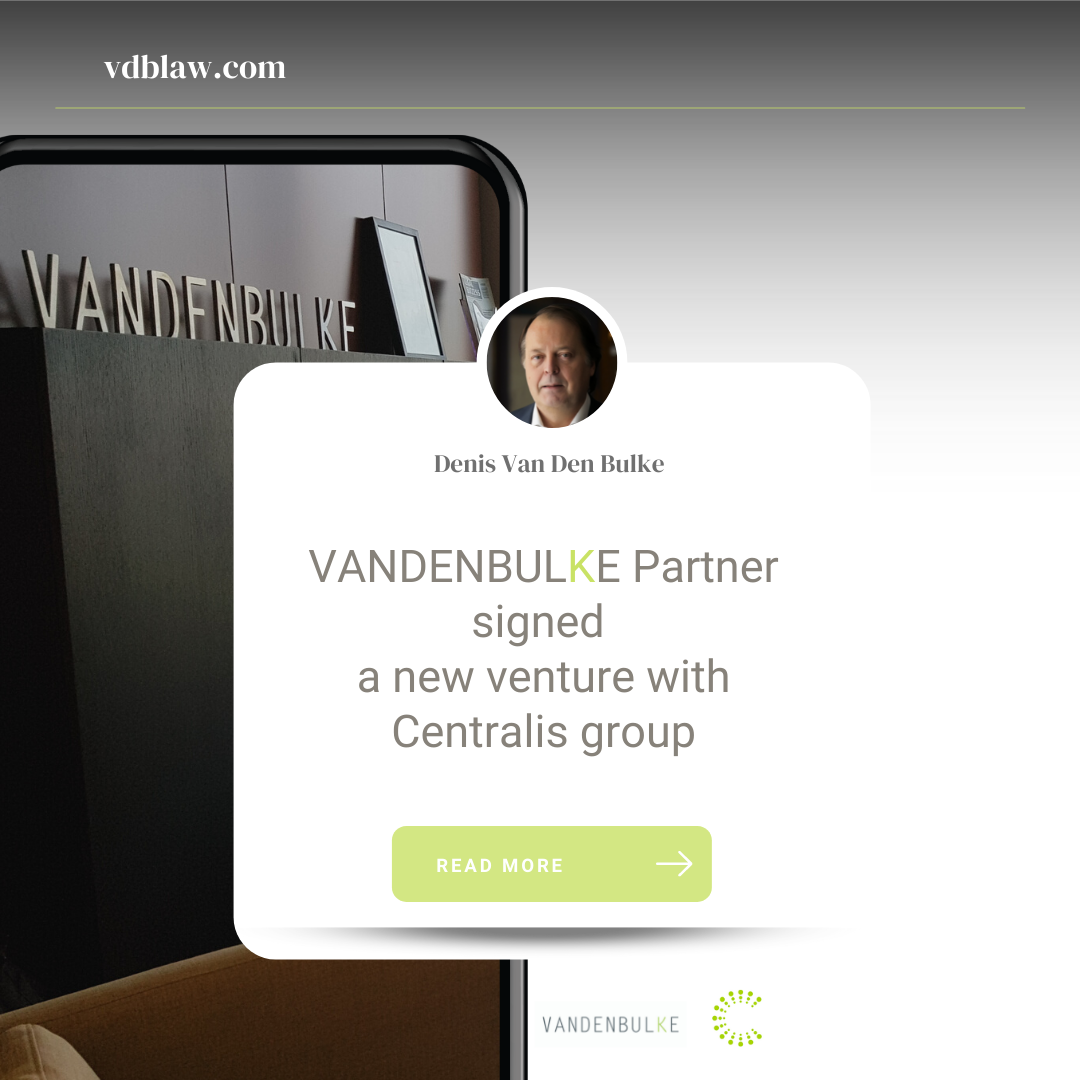 VANDENBULKE announces the introduction of a new venture between our corporate & Trust division (i.e. VANDENBULKE Partner SARL) and Centralis.
With VANDENBULKE Partner SARL, our objective has been and still is, to offer a one-stop-shop for our clients and provide an integrated service of premium quality.
However, the recent changes in the European regulation and world financial markets have progressively changed the game rules.
Among those changes, we can cite namely:
the growing size of our client's portfolio of companies requiring to expand our organization to a next development stage;
the need to expand our capacity to manage and administrate regulated entities such as investment funds, subject to the CSSF supervision (specialized investment funds (SIF), SICAR, Reserved alternative investment fund (RAIF));
the increased scrutiny of European authorities not only in respect of our lawyer activities but also in the field of accounting and corporate administration in order to mitigate conflict of interests and stay compliant with the Luxembourg Bar policies (règlement du barreau);
The increase of regulatory constraints and AML/CFT process (reporting) on our Corporate & Trust activity (EMIR, ESMA, AML, MIFID);
the imperious needs to face the upcoming IT and digital transformation challenges…
These factors have changed our professional landscape and led us to adapt our Corporate & Trust activity to those new standards.  For all those reasons, we have explored over the last months the Luxembourg market to identify a first-order professional with whom we could team up to merge our respective activities and benefit from their international footprint and expertise.
Joining forces with Centralis Group, a strong and premium quality partner
After almost 12 months of discussions, we have recently signed a global cooperation agreement with Centralis Group (www.centralisgroup.com) which allows (i) Centralis Group to take an equity control of VANDENBULKE Partner SARL and (ii) VANDENBULKE (Law Firm) to enter into a long-term collaborative relationship with Centralis Group. This joint-venture offers the possibility to VANDENBULKE Partner SARL to integrate a larger organization, which shares the same business vision: client proximity and high-quality service.
In addition, VANDENBULKE (law firm)  will be able to benefit from Centralis international network and to offer a larger panel of services (for regulated entities), while continuing to act as your exclusive lawyer and counselor.
If you have any questions and concerns, I remain fully available to give you more details on this new development of our corporate and trust activity and remain at your disposal for any information or to discuss it further.  You can obtain further information on this cooperation and Centralis competencies and activities at the following link [https://www.centralisgroup.com/centralis-announces-vandenbulke-partner-will-join-the-group/].
Kindest regards,