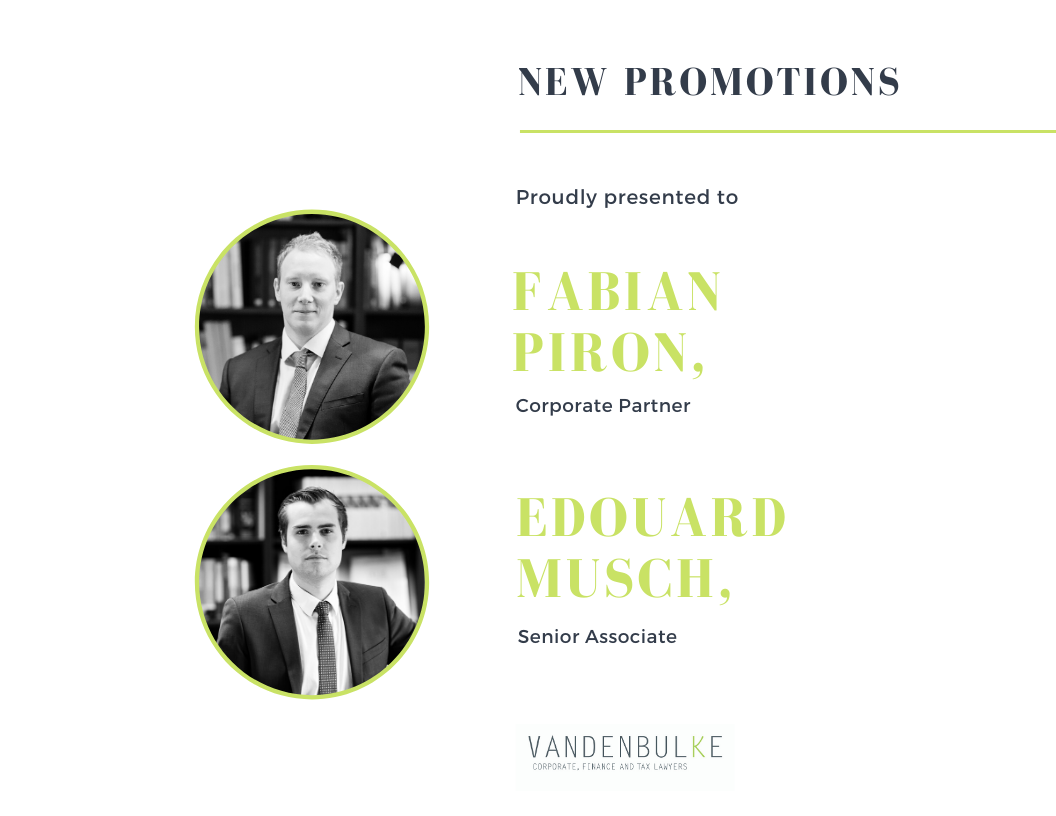 VANDENBULKE is pleased to announce some promotions as of March 2, 2020.
Fabian Piron has been promoted to Corporate Partner of the firm.
He has extensive corporate law experience in international mergers & acquisitions, divisions, spin-offs, split-offs and more generally cross-border corporate reorganizations. He advises corporations in all their life cycles from their incorporation until their liquidation. Fabian is also consulted on crucial aspects of joint-ventures, shareholders rights, minority interests, corporate governance, private equity financing and any corporate-related insolvency issues. In this respect, he also advises on corporate finance transactions including any enforcement of corporate collateral.
Edouard Musch has been appointed Senior Associate in the Banking and Finance department.
Edouard's practice primarily focuses on advising lenders and borrowers on all aspect of real estate finance transactions. Edouard also advises senior and mezzanine lenders, and loan servicers in providing assistance in distressed situation, enforcement actions and restructuring of non-performing loans and distressed assets. He regularly advises on all issues related to corporate law involving incorporation and setting-up of Luxembourg SPVs, shareholders' agreements and mergers and acquisitions in cross-border transactions.
VANDENBULKE Team wishes Fabian and Edouard success and great achievements in their new positions.