We are thrilled to announce that our firm has been shortlisted for Best Benelux Law Firm of the Year and Best European Specialist Firm of the Year in "The Lawyer" European Legal Awards 2020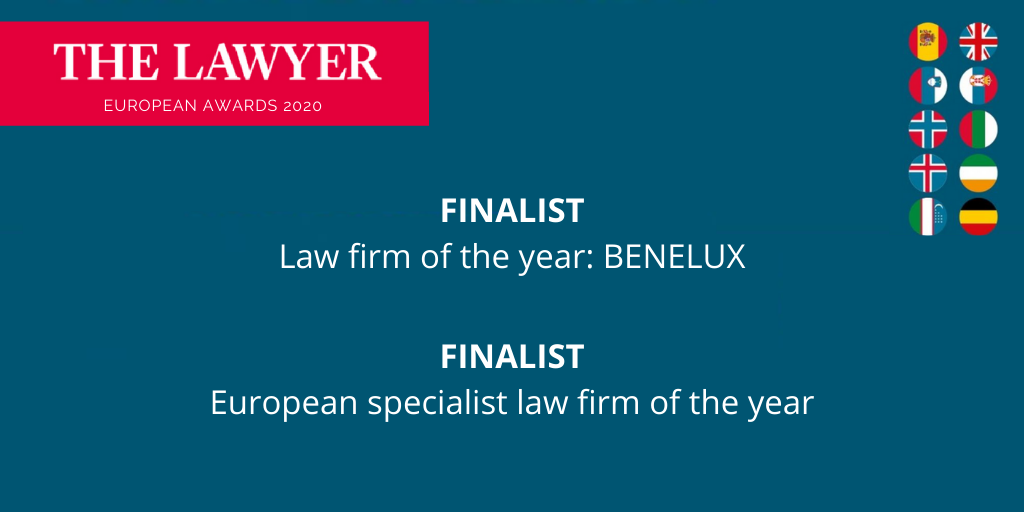 These awards are among the most prestigious in the legal industry and our inclusion on the shortlist is testimony to the high quality of work delivered by VANDENBULKE to clients throughout the years and to our renowned expertise in cross-border transactions.
"These nominations confirm our exceptional track record as a specialist and Benelux law firm that always provides expert advice to clients at the highest possible standard. We have maintained a consistent and distinctive vision of the service that we provide as a law firm, in that we continually strive for quality in our work over quantity, by promoting and nurturing a specialised team over a larger-scale operation and dedicating our practice to sophisticated deals. In 2020, we have also taken steps to attract new talented, multinational and entrepreneurial lawyers, who bring with them extensive experience in Private Equity and Investment Funds, drawn to the firm because of this particular vision, which they will continue to foster." – VANDENBULKE's Managing Partner highlights.
Being shortlisted amongst the best in the European legal industry is a direct result of the collective efforts of our team working together to ensure a strategy of excellence so that we continue to provide clients with an exceptional service.
We would like to thank our clients and global partner firms for their trust and instruction and for allowing us to continue to grow and reach our ambitions.
---
VANDENBULKE is a unique independent law firm specialised in Corporate, Finance and Tax law. The firm is a leader in providing highly specialised services to world class institutional investors electing to use Luxembourg as an international finance platform.