We are delighted to inform you that VANDENBULKE's contribution to "Loans & Secured Financing 2017", in cooperation with Getting the Deal Through, has now been released.
In this contribution VANDENBULKE provides a Luxembourg law analysis on: common forms of bank loan facilities; loan terms and structures; creation and enforcement of security interests and guarantees; intercreditor and subordination arrangements; impact of regulatory measures on terms of loan documentation; interest rate structures and yield protection mechanisms.
Being an active contributor to Getting the Deal Through's publications for several years, VANDENBULKE is pleased to send you the hard copies upon request.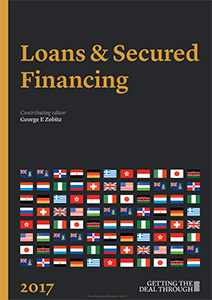 Reproduced with permission from Law Business Research Ltd. This article was first published in Getting the Deal Through: Loans & Secured Financing 2017, (published in August 2017; contributing editor: George E. Zobitz, Cravath, Swaine & Moore LLP) For further information please visit www.gettingthedealthrough.com.