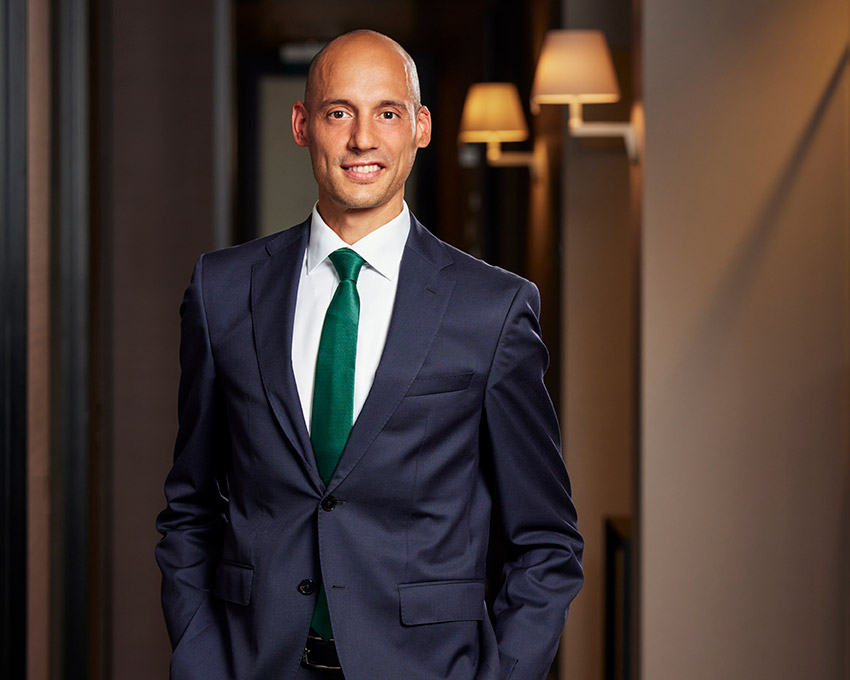 Luis Alberto AGUERRE ENRÍQUEZ
Counsel
Expertise Corporate & Transactional Private Equity Real Estate

Mail Send an email

Phone +352 26 38 33 50 33

Languages German, English, French, Italian and Spanish.
Overview

Luis A. Aguerre Enríquez joined the Corporate department of VANDENBULKE in September 2020. He advises Luxembourg and foreign clients on the structuring of international transactions, corporate finance and re-financing, M&A, stock exchange transactions and initial public offerings, as well as the reorganization and setting up of company structures and joint ventures in Luxembourg.

Experience

Before joining VANDENBULKE, Luis worked for over 4 and a half years in the Corporate department of a leading Dutch firm in Luxembourg, during which time he was seconded to the New York office for a year and was a member of the Region Team Latin America and visited the region on a frequent basis. Luis also worked for two and a half years in a German-speaking team within the Private Equity and Real Estate Investments practice of an independent Luxembourg law firm.

Education

Spanish Official Master's Degree in access to the legal profession (master oficial de acceso a la abogacía), Universidad Camilo José Cela, Madrid, Spain (since September 2019)

Law degree (Licenciado en Derecho), Universidad Francisco de Vitoria, Madrid Spain (2018)

LL.M. studies in European Law with specialisations in European Economic Law and Foreign Trade and Investment, Europa-Institut, Universität des Saarlandes, Germany (2012)

Law degree (Doctor en Derecho), Universidad Católica del Uruguay, Montevideo, Uruguay (2010)

Admissions

Luis is a qualified Spanish lawyer (abogado) admitted to practise law in Spain and member of the Il·lustre Col·legi de l'Advocacia de Barcelona.

Luis is also a member of the Uruguayan Bar Association.