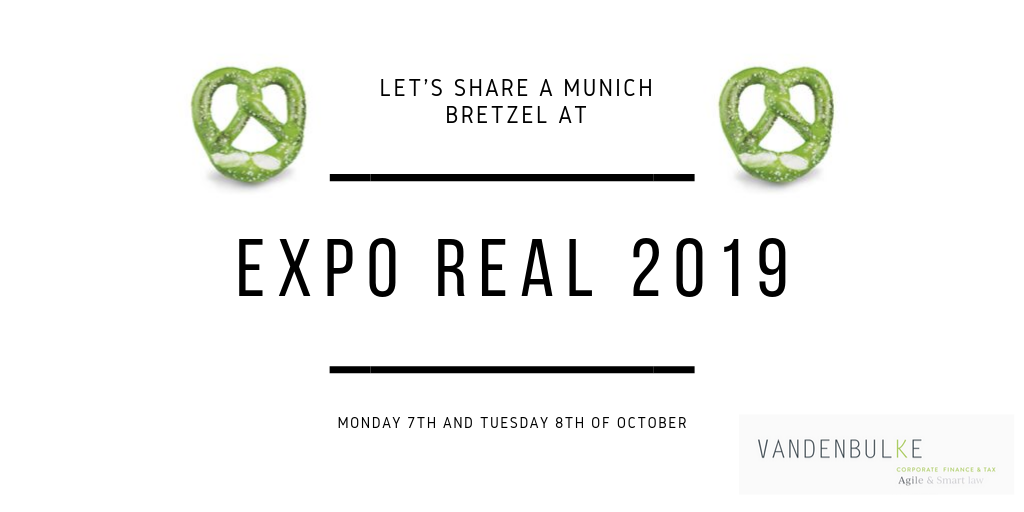 VANDENBULKE Luxembourg and its leading Real Estate Finance and Tax experts will be in Munich at
EXPO REAL on 7 and 8 October 2019.
On this occasion, they would be delighted to meet and see you again.
If you would like to arrange a meeting, please reply to this email.
Or while in Munich, contact us directly:
We look forward to meeting you at EXPO REAL 2019!